Aidan Tod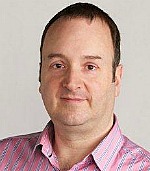 As an experienced Executive Coach Aidan Tod likes to work with clients to help them become the unique and authentic leaders they were meant to be, performing at their absolute best for the benefit of themselves, their people, and the organisations they serve.
In his work with clients Aidan aims to facilitate a depth of learning that is both developmental and sometimes transformational for the executive, or team, helping them to become wholly and authentically their true selves in the workplace.
This completeness and authenticity releases energies, self confidence and creativity that enable the client to play to their strengths. This benefits the individual, their working relationships and organisation by facilitating the results and performance enhancements desired by the executive and their sponsoring organisation.
In support of permanent positive change in his clients Aidan uses his extensive experience of organisations, change, and leadership acquired from over two decades international experience in senior positions with diverse organisations such as the National Health Service (UK), Coca-Cola and Schweppes, Northern Foods, Motorola, Robert Fleming (Merchant Banking) and the Sony Corporation.
When working with senior teams, Aidan is expert at facilitating whatever change, decision, or problem solving process in support of team performance his clients need. Aidan always focuses on team strengths and the quality of communication and relationships essential in all teams to deliver exceptional results.
Aidan is a qualified Executive Coach with a Diploma in Advanced Executive Coaching from The Academy of Executive Coaching an organisation whose training is recognised as the most highly accredited in Europe being accredited by both the International Coaching Federation and the European Mentoring and Coaching Council. He is also a Centre for Effective Dispute Resolution (CEDR) accredited Mediator. CEDR are generally recognised as the top body for training Mediators in the UK. Additionally Aidan is an honours graduate (Bachelor of Science) from London University and a graduate of the Chartered Institute of Personnel and Development.
Aidan is the Managing Partner and founder of Twelve Executive Coaching which provides coaching, facilitation, and dispute resolution services to most recently Sony, Confused.Com, Cisco, Southwark Council, KBR, Foster Wheeler and the NHS.
Elizabeth Rivers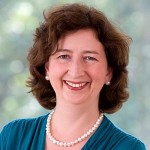 Elizabeth Rivers has been coaching senior executives and professionals for over 12 years. Formerly a City lawyer, she now works as an executive coach and organisational mediator, combining over 20 years' commercial experience with extensive professional training in psychology. Organisations she has worked with include Grant Thornton, Royal Bank of Scotland, Royal and Sun Alliance, Hammonds and Atari Games.
Coaching experience
Individual clients
She works with her clients on areas such as influencing skills, stakeholder management, self confidence, meaning and purpose, leadership, creativity and self presentation. Some recent assignments include working with:
• an equity partner in a leading accountancy firm to develop leadership skills,
• a main board director of an insurance company to manage key relationships with his senior management team,
• a manager in a creative industry to make the transition to Creative Director with editorial responsibility for a multi-million pound project involving global teamwork,
• the marketing director of a major professional services firm to develop influencing skills.
Team coaching
She also enjoys working with teams and harnessing the constructive power of difference in order to enhance collaboration and creativity. Some recent assignments include working with:
• the management team of an entertainment company over an 18 month period to create a team and organisational culture of openness and innovation,
• the management team in a law firm both individually and as a group to improve their cohesion and to make strategic decisions,
• the directors in an environmental consultancy to identify their values and vision and review their working relationship for the next phase of growth.
Clients have described her style as "potent and profound", leading to "a step change in professional development". She draws on a wide range of approaches in order to work with clients in ways that best suit them.
International Experience
She has been coaching executives, professionals and leaders in negotiation skills, influencing and conflict resolution internationally for the past 10 years in Italy, Switzerland, Spain, Ireland and Nigeria. She has also delivered trainings in the USA and Australia.
She is currently working with an intergovernmental agency with operations in the Balkans, Caucasus and Eastern Europe on a programme to develop effective responses to organisational conflict, most of which is cross-cultural.
Professional background
Law
Whilst a litigation solicitor with the London office of Eversheds for 10 years, Elizabeth dealt with a broad range of major commercial and regulatory disputes. She pioneered the use of mediation for business and organisational disputes in the UK in the 1990s, and left legal practice in 1996 to become one of the first career mediators in Europe.
Mediation
Elizabeth is recognised by Chambers Guide to the UK Legal Profession as a leading mediator in the field of organisational and employment disputes. She also works with HR professionals to adapt mediation skills to the organisational context.
Sustainability
With a keen interest in sustainability and supporting leaders to engage with the challenges posed by climate change, she is involved in a global initiative to radically rethink governance from an earth-centred perspective.
Psychology background
Elizabeth has completed seven years training in humanistic psychology and holds a Postgraduate Certificate in the subject. She has ongoing training and is in supervision.
She is a member of the Association for Coaching, the Gaia Network and the Law Society, plus a Fellow of the Royal Society of Arts and a CEDR Accredited Mediator.
Sabehia Mohamed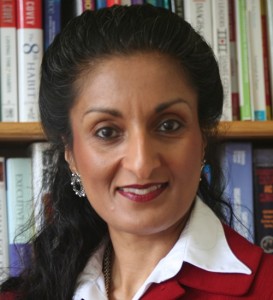 Sabehia works nationally and internationally with senior civil servants and government ministers and senior managers in the private sector. She has over 20 years' experience in people management and organisational development.
Her purpose is to help people and organisations unleash their potential to enhance work performance. She passionately believes that people have different strengths which they need to tap into to unlock what makes them truly authentic and effective as human beings. She has helped senior executives lead and inspire their people to such an extent that it significantly improved service delivery.
Sabehia is highly skilled in facilitating organisational change, effective team working and individual behavioural change. Whether her clients require executive coaching, leadership or team development, Sabehia's approach is pragmatic and solution focused. She is challenging yet supportive as she facilitates deeper awareness of thinking, actions and emotions to help clients resolve their own issues or advance their opportunities.
Her clients include the Department for International Development (DFID), KPMG East Africa, House of Commons Library, International Finance Corporation, GE Capital, British Film Institute, Danone, Norfolk County Council, Rural Payments Agency (RPA), and Southeastern Trains. Sabehia is also an associate of Henley Management College and Coffey International.
Sabehia is a member of the International Coach Federation (ICF) and has a Diploma in Advanced Executive Coaching from The Academy of Executive Coaching, an organisation accredited by both the ICF and the European Mentoring and Coaching Council (EMCC). Sabehia holds a Post Graduate Diploma in Personnel Management, and is a Fellow of the Chartered Institute of Personnel and Development. Her other qualifications include a Masters degree in French and German from Glasgow University, MBA in International Business and a Post Graduate Certificate in Education. Sabehia is also an accredited trainer of the Positive Power and Influence Programme®.
Prior to establishing her own consulting business Sabehia spent eight years as a senior consultant with KPMG and Sheppard Moscow. She was formerly Head of Personnel for Berkshire County Council's Education Department, and Personnel Manager of Aberdeen College, Scotland's largest further education college.
Alan Wingrove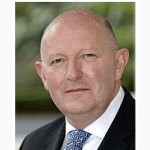 Alan is a qualified Executive Coach accredited with the Academy of Executive Coaching. His primary area of expertise is the challenge of strategy formulation and implementation and he works with senior managers to improve organisational performance and results. He specialises in Organisational Development through people and is qualified to deliver Level A and Level B psychometric tests. He uses these, where appropriate, to assist with personal and team development.
As well as being a Chartered Manager Alan is a Fellow of the Chartered Management Institute (CMI). He is a Chartered Fellow of the Chartered Institute of Personnel and Development (CIPD) and a Fellow of the Institute for Learning (IfL). He is a member of the European Mentoring and Coaching Council (EMCC) and sits on the Standards Committee.
Alan has significant experience working with public and private sector organisations, including the police service, the health service, education, corporate communications and construction engineering. He has worked with clients from Eastern and Western Europe, China, Iraq, Australia and America and has delivered programmes in the UK, Holland, Spain and Bermuda.
Prior to becoming independent in November 2005, Alan worked in the public sector for thirty years, being at senior manager level for the final eleven years. His final role was at the Home Office, working on an initiative to design and implement the Senior Careers Advisory Service; a talent management programme for police staff identified as having the potential to reach the level of Chief Officer within three to five years. Between February 2002 and July 2005 he worked at the Leadership Academy for Policing, at Bramshill, leading the design and implementation of their Senior Leadership Development Programme. He then became the Head of Leadership Learning and Continuous Professional Development; leading on the implementation of their Core Leadership and Development Programme (CLDP) and on accrediting all of the Leadership Academy's programmes to external qualifications. To achieve this he worked in partnership with the Chartered Management Institute (CMI) and the Institute of Directors (IoD).
He has had a number of articles published, including:-
• the future of policing
• the psychological contract
• the role of qualifications within the professionalisation agenda
• the blame culture within organisations and the paradigm change needed for reform
• whether centralised policies unduly influence the leadership style adopted locally
• an article for Occupational Psychology Press (OPP) on the use of diagnostic instruments in Leadership Development
• contributed to an article for the Institute of Directors on training needs analysis requirements at board level